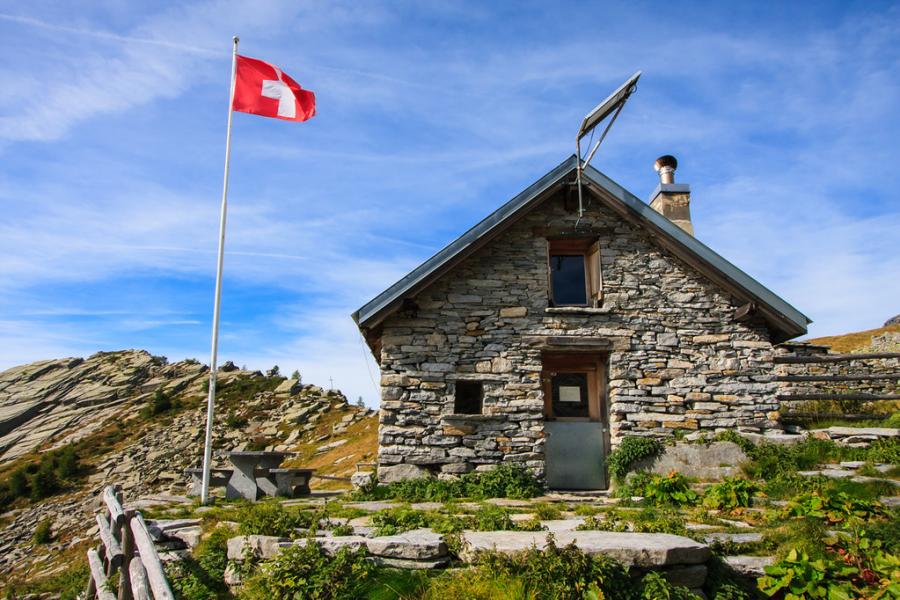 The Ribia Hut is an unattended hut located on the left side of the upper Vergelletto Valley at 1996 m.a.s.l. It dominates the top of the steep slopes that descend to the bottom of the valley to the Pièi locality, along with the Rio di Ribia, a stream that springs at the foot of the hut.
The alpine environment is dominant, blueberry bushes, gneiss drifts and high pastures surround the structure, behind it a vast plateau opens up, closed to the west by the Quaranteria Valley, culminating at the foot of Rosso di Ribia (2541 m.a.s.l.) surely among the most beautiful Onsernonese peaks.
Luckier visitors might catch a sight of Ibexes that populate the region perched on the peaks.
Ribia can be reached from Vergeletto-Zott where there is a public transportation stop; the white-red class T3 trail starts a little further on from the Pièi locality and climbs steeply. It can also be reached via Zardin – Val Camana – Categn, by a rather long but very rewarding route.
Capanna Ribia is an integral part of the Via Alta Vallemaggia, the structure covers the Cimalmotto – Capanna Ribia – Capanna Alzasca section, much of the proposed route is a blue-white alpine route, the route is to be considered demanding.
From the hut it is possible to reach the Laghetti dell'Uomo Tondo.
Opened in 1993, a renovation and expansion project is currently being considered for modernization. The current structure has a referettorio, kitchen with wood stove, toilet service, a dormitory with 12 places.
MN95 coordinates:
2'685'062, 1'122'813
WGS84 coordinates:
N 46.2513, E 8.5417
Pricelist:
Download PDF
Person in charge:
Andrea Voumard
Gallery
(Click on images to see them fullsize)